Website importance for small businesses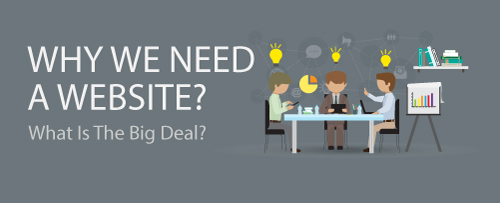 The majority of small business owners is aware of the benefits that a website generates. Rather than having to shop or working as individual entities promoting their product or services through a website would really inflow conversions rapidly. All you have to do is consult an expert who could help you figure out what you need to implement.
Assume your products or services are unique. Once a customer visit your premises and if it's closed, there is a high probability of going to another product/services by that person. That would be a real drawback to your business. Even you market non-unique product/service same story will continue as a loss. People nowadays more stick with technology, they do not like to visit places and search what they want pointlessly. So by taking that as an advantage to try to implement a website containing details about your product and services.
Categorize your product/services
Once you come up with your website, it's the correct time to market yourself. Basically, if you want to market products it should be an e-commerce website. If it relates to service, it will be more appropriate if you can come up with some descriptions and information. So when your customer wants search relevant product or service available to you, they can simply search for it. Customers won't get worried. They can simply purchase whatever the product/service directly via your website. As an affect your transaction rates as well as conversion rates will increase.
Potential income via a website
Let's more talk about how you can improve your business marketing strategies as well. Since you are a small business, you need to disclose potential market. By doing that you would be able to compete with your competitors in advanced. What you can do for that via your website is unbelievable. First of all you need to be present in your targeted audience as a survivor who could able to accompany their needs and wants. Social media is the best way to success in that category. Advertise your products and services available in your website on social media. Customers will start to follow your website regular basis thereafter.
Maintain and market it for further improvements
On your website try to maintain content quality and product/service information as soon as it's got an update. The purpose of that is people always get in touch with what they seek for. As result of your updates your website will start to rank among search engine result pages as well. For you, it's quite feasible. Add more keywords regarding your products/services as well as your brand names too. It will directly SEO in page ranking.
Rather than being in a shop and doing business your website will carry you to the top of the business world. Global market gates will open for you via your website. Make it more user-friendly by adding e-commerce features to pluck benefits out of it. So your business will not get more popular among your targeted communities as well as among big competitors.
Covering all the aspects mention above try to build a website that generates traffic. No matter how small your business is your website should be the more important fact you should concern about.
Share this Article with your friends