Out of millions search results does your product or service count?
So DOWEBY believes sort out your results are essential.
Search engine optimization
---
Mainly SEO concern about the visibility of a website or web page in a search engine's unpaid results. So there are several criteria to be satisfied to come up with a good SEO result.
By considering the past SEO activities done by Doweby™ we can guaranty you that your site will be on top of the search engines. For that Doweby™ is maintaining a feasible strategy which would accomplish the requirement of the customer. Hence on page optimization, off page optimization and webmaster tools are used wisely.
Under off page optimization, Doweby™ is rather considered about unique linking strategy and social bookmarking. What happens basically there is inbound/outbound links are compliance with search engine guidelines and monitor them regularly.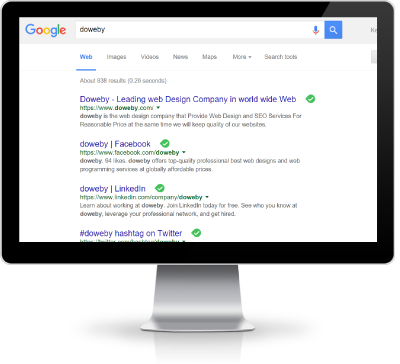 We make websites that we can be proud of
Projects we came up with are mentioned below.